Why Hire Us?
50 years of combined litigation experience
We only get paid when we WIN your case
Our personal attention to YOUR case distinguishes us from our competitors
When it comes to fighting insurance companies, you cannot afford to hire inexperienced attorneys
Learn More
What Clients Say About Us
"A family friend recommended Mike when I was involved in a bad motor vehicle accident. Mike took my case as a lawyer and we resolved it as good friends. He was able to get the third-party insurance policy limits and then was able to recover a half million dollars using my own policy under my underinsured motorist coverage. I highly recommend Miner & Kelly."

– Steve May
View More
Sacramento Truck Accident Lawyer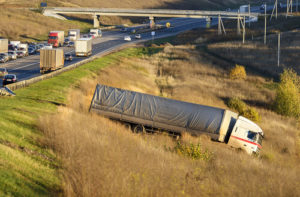 Large commercial trucks account for a disproportionate percentage of the injuries and deaths occurring on California roadways. A majority of accidents caused by large trucks are attributable to either the truck driver's failure to recognize a potential crash risk as a result of inattention, distraction or failure to observe, or the driver's poor decision-making such as driving too fast for conditions, following too closely, misjudging the speed of other vehicles or making incorrect assumptions about the other driver's actions. In fatal crashes involving large trucks and passenger vehicles, occupants of passenger vehicles are twelve times more likely to be killed than the occupants of the large trucks involved.
In addition to the increased severity of injury when a vehicle weighing tens of thousands of pounds collides with a vehicle weighing only a few thousand pounds, truck accidents differ from car accidents in several other significant respects.
Trucking companies and drivers are controlled by an extensive array of federal and state regulations, many of which are violated on a daily basis. Truck accident cases also require much more investigation into the pre-wreck conduct of both the truck driver and the trucking company, the driver's training, and the condition of the vehicle than would ordinarily be involved in a routine car accident case.
Get Started with your CaseCall Us at (916) 325-9010
In addition, there are critical, time-sensitive aspects to investigation and discovery in truck accident cases that require prompt attention and thorough investigation. Handling a truck accident case is usually far more complicated and more expensive than handling a routine car accident case.
Liability on the part of trucking companies and/or truck drivers may be based on one of a number of different legal theories or a combination of several theories at the same time. These include employer liability, driver liability, broker liability, product liability and a number of other theories that require the experience and expertise of a firm such as Miner & Kelly, who understands these laws and is able to obtain maximum compensation for those involved in an accident involving a truck.