Why Hire Us?
50 years of combined litigation experience
We only get paid when we WIN your case
Our personal attention to YOUR case distinguishes us from our competitors
When it comes to fighting insurance companies, you cannot afford to hire inexperienced attorneys
Learn More
What Clients Say About Us
"I was in a car accident while on the job. The impact was so hard I sustained a severe head injury. Miner & Kelly represented me in my third party case and assisted me in my Workers' Compensation case. We were able to resolve the cases for one million dollars. I would highly recommend the law firm of Miner & Kelly."

– Don Childs
View More
Sacramento Car Accident Lawyer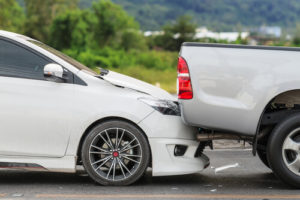 Every year there are thousands of auto accidents on California streets and highways. However, only a percentage of those injured in auto accidents receive the full amount of compensation they are entitled to.
Some of the most common injuries suffered in car accidents are:
Closed head injuries. Closed head injuries include "traumatic brain injury (TBI)," "brain stem injury," "subdural hematoma," and in the most serious cases, "brain death." A closed head injury occurs when the brain has been traumatized, often leaving no visible injury such as a laceration or other external wound. Closed head injuries are often misdiagnosed since the symptoms of such an injury may not occur immediately. Often it's a lack of timely care and victims ignoring symptoms that can negatively affect their long-term health.
Orthopedic injuries. These injury types often include broken bones, but they can also include strained or sprained muscles and torn ligaments or tendons. The likelihood of suffering an orthopedic injury during a car crash is fairly large. However, the severity often depends upon speed, position in the vehicle, non-seat belt use, and the type of crash (T-bone vs. rear-end collision). The most common type of orthopedic injury sustained in a car accident is whiplash.
Whiplash. It is often assumed that whiplash is only caused by a rear-end car accident. However, this injury can be caused by any accident type that causes a sudden jerking of the head and when the vertebrae are forced out of place, resulting in sprained or strained ligaments and muscles surrounding the misaligned vertebrae. Whiplash is a common soft-tissue injury and its symptoms may not be apparent immediately after the car accident. It may take days or even weeks to surface. Some common symptoms of whiplash our clients have experienced include: headaches, jaw or neck pain, vertigo, radiating pain in the arms, back and legs, ear ringing, and dizziness. Whiplash often requires multiple courses of physical therapy, and though most clients report finding relief after two to four weeks, more severe cases may require lengthy, expensive medical care.
Spinal injuries. Spinal injuries are by far the largest cause of car accident victims losing partial or full use of one or more of their extremities. Most paralysis victims will experience a loss of function or sensation below the injured portion of the spinal cord. Great advances in spinal research have led to promising treatment options. However, if the car accident was severe, and if the spinal cord sustained irreversible damage, a person's ongoing treatment costs may require expert negotiation with the insurance company.
Emotional stress. Even the smallest car accident can cause some degree of mental distress. After the accident, no matter the size or circumstances, the thought of driving or riding in a car may cause stress and anxiety. If the crash was especially traumatic, a person may even become afflicted by post-traumatic stress disorder (PTSD). PTSD is often heard in reference to war veterans. However, it is also a frightening reality for car crash victims. Those afflicted by PTSD may have a hard time sleeping. The person may also relive the event over and over again throughout the day, rehearsing the sequence of events leading up to and after the crash. There are also examples of clients and victims who refuse to acknowledge the car accident and do everything they can to avoid speaking about it or traveling near the scene of where it happened. The good news is that treatment of post-traumatic stress disorder is possible, and often very successful. However, insurance companies may not cover the treatments. In this case, it's time to contact us to help you cover the costs of ongoing therapy and recover for your damages. If you were injured in a California auto accident that was someone else's fault, you may be entitled to compensation to pay for:

Past, present, and future medical bills for treatment related to your auto-accident injuries;
Permanent disability and disfigurement;
Pain and suffering;
Emotional distress;
Lost wages for time off from work (including time spent going to doctor's appointments and physical therapy);
The cost of hiring someone to do household chores you're unable to do because of your injury;
The repair or replacement of your motor vehicle and any property damaged or destroyed in the traffic accident;
Any other costs you have incurred because of the car accident.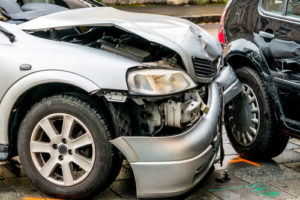 It is important to understand that auto accidents frequently have multiple causes that contribute to injuries suffered in an accident. Often there are multiple drivers who bear some liability for contributing to an accident. In other cases the failure of a component part of one of the vehicles involved, including your own vehicle, may have caused or contributed to the happening of the accident or may have substantially increased the severity of injuries involved. For example, if the roof of a vehicle fails to adequately protect the occupants in a rollover accident, the auto maker may bear liability for the injuries as a result of manufacturing a vehicle with inadequate safety features to protect the occupants. Similarly, if a car seat collapses and fails to properly restrain an occupant of a vehicle during an accident, the auto maker and/or seat manufacturer may be liable for the occupants' injuries.
In many cases determination of the precise cause of an accident, the various speeds and forces involved and many other factors requires the expertise of highly qualified accident reconstructions, engineers and experts. Other experts to examine the vehicles for defects that may have caused or contributed to the accident may also be required, depending on the circumstances.
Because of the complexities involved in almost every auto accident case other than one involving minor property damage only it is necessary to hire an experienced auto accident attorney to represent you when dealing with the other driver's insurance company and your own insurance company.
Get Started with your CaseCall Us at (916) 325-9010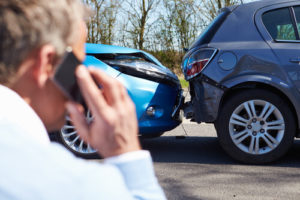 One of the biggest mistakes people make after an auto accident is believing that if they handle their own case and deal directly with the insurance carrier, they will save money by not having to pay any attorney fees. While it may be possible to deal directly with the insurance carrier, it is not advisable, as most insurance carriers have decades of experience of paying as little compensation as possible, or nothing at all in some cases.
In order to receive maximum compensation for your injuries, you need an experienced attorney who specializes in auto accident litigation to fight for your rights when it comes to taking on big insurance carriers.
Miner & Kelly is one of the premier auto accident attorneys in Northern California. We have helped thousands of clients receive the maximum compensation available after they have been involved in auto accidents.
Miner and Kelly specialize in winning motor vehicle accident settlements and getting the most for you from the insurance companies. Whether you or a loved one has suffered catastrophic injury, traumatic brain injury (TBI), or even wrongful death, we will advocate on your behalf and not give up until a verdict has been reached. Please call us today for a free consultation at (916) 325-9010.