Why Hire Us?
50 years of combined litigation experience
We only get paid when we WIN your case
Our personal attention to YOUR case distinguishes us from our competitors
When it comes to fighting insurance companies, you cannot afford to hire inexperienced attorneys
Learn More
What Clients Say About Us
"I've known Mike as a bike racer for many years. When I lay in a coma after a bike versus bike crash, my family discovered he was also a tremendous attorney. Mike stayed with me in the hospital. Mike reconstructed my accident to reveal the other rider's error and we settled for that rider's homeowner's policy. Mike was there for me and my family under the most extreme conditions. I trust him with my life."

– Rich Mader
View More
Attorney Michael R. Kelly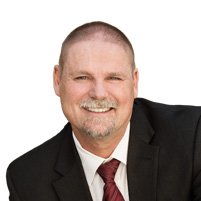 Michael (Mike) Kelly was born and raised in Alameda, California and graduated from Alameda High School in 1982. After high school, he attended UC Davis, where he obtained his Bachelor of Arts in Economics and was a three-sport athlete, competing in football, track and lacrosse. In 1986-87, Mike was the captain of the UC Davis lacrosse team that received national recognition by beating top-ranked UC Berkeley and moving into Division I of the NCAA as a result of their outstanding season.
Upon graduation from UC Davis, Mike attended San Francisco Law School where he graduated in 1993. While there, Mike was the top-ranked student in his first year class and received honors.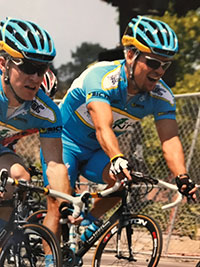 In 1994, Mike began his career representing injured individuals and their families when he joined a large Sacramento law firm. Mike handled numerous personal injury cases ranging from motor vehicle accident cases to extremely complex product liability cases involving multiple defendants.
In 2003, Mike and his partner, Loyal A. Miner, opened their own firm, Miner & Kelly, LLP.
Since that time, Mike and Loyal have worked together representing their clients with honesty, integrity and a high level of concern not typically found in the legal environment.
Get Started with your CaseCall Us at (916) 325-9010
Outside of the practice of law, Mike is a proud husband and father of two children, his son Cole, and daughter Logan. Mike is actively engaged in his children's education and is currently the Little Dribblers coordinator for St. John's School in Sacramento. Mike coached flag football in 2009 and is the head coach of the St. John's boys' junior varsity basketball team in 2010.
Mike is also an avid bicycle racer and member of the Zenn Racing team, which is currently competing in the Masters series in the Northern California-Nevada Cycling Association.