Why Hire Us?
50 years of combined litigation experience
We only get paid when we WIN your case
Our personal attention to YOUR case distinguishes us from our competitors
When it comes to fighting insurance companies, you cannot afford to hire inexperienced attorneys
Learn More
What Clients Say About Us
"A family friend recommended Mike when I was involved in a bad motor vehicle accident. Mike took my case as a lawyer and we resolved it as good friends. He was able to get the third-party insurance policy limits and then was able to recover a half million dollars using my own policy under my underinsured motorist coverage. I highly recommend Miner & Kelly."

– Steve May
View More
Sacramento Personal Injury Lawyer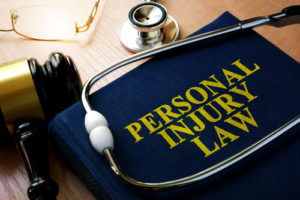 Personal injury in legal terms means any physical or emotional injuries caused by the fault of others.
Types of personal injury cases varies widely and involve everything from simple negligence to intentional acts that cause injuries to others. Some examples of personal injury cases include:
Car Accidents
Boating/Jet Ski Accidents
Sports Injuries
Truck Accidents
Skiing Accidents
School Liability
Bicycle Accidents
Dog Bites
Product Liability
Pedestrian Accidents
Slips and Falls
Construction Accidents
Bus/Train Accidents
Premises Liability
Assault and Battery
If you or a family member has been injured in an accident, it is essential that you follow certain steps after the accident to protect your health and preserve your valuable legal rights.
Seek Immediate Medical Attention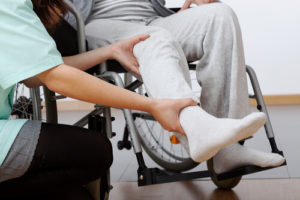 First, you should seek medical attention if you believe you might have suffered an injury, regardless of how minor you may feel that injury is.  You should also summon medical help for anyone else who may have been injured in the accident, even if their initial injuries appear minor or inconsequential.
In the aftermath of an accident many people mistakenly believe that they were not injured simply because they don't feel any symptoms right away.  However, many injuries caused by the forces of a motor vehicle accident or hard fall do not manifest themselves until several days or even weeks after the injury causing event.  These can include spinal injuries, head injuries, muscle and ligament damage and numerous other serious or potentially life threatening injuries that if left undetected and untreated can result in permanent impairment or even death.
That is why it is essential that you seek immediate medical attention if you have been involved in any type of accident, regardless of whether you are suffering from obvious symptoms or not. If you have any doubt about the seriousness of your injuries you should visit the emergency room for immediate evaluation. If you are positive your injuries are not serious, you should still make an appointment with your primary care physician for an evaluation as soon as you can.
People who have suffered serious injuries in an accident often times require specialized care beyond that provided in an emergency room or by a family physician.
Hire an Experienced Personal Injury Attorney As Soon As Possible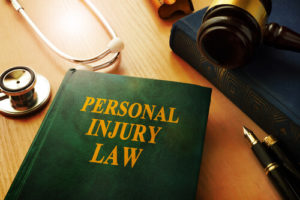 This is why it is critical to contact an experienced personal injury attorney, who not only can advise you on your legal rights but can also help you receive the medical care you require. At Miner & Kelly, we have cultivated long standing relationships with some of the top medical practitioners in California, including orthopedic surgeons, neurologists, chiropractors, physical therapists and many other health care specialists who can provide you with the care you require. We have helped many clients who are either receiving inadequate care or don't have their own doctor at all by referring them to the right specialists who are able to help our clients fully recover from their injuries.
It is also essential to contact an experienced personal injury attorney to protect your legal rights early on. When you've been injured as a result of someone else's negligent or intentional acts, the law provides that the injured person is entitled to full and fair compensation for all of their harms and losses. This includes not only medical bills and other expenses you have incurred and will incur as a result of the negligent or intentional act, but additional compensation for pain and suffering, emotional distress, lost past and future wages, loss of consortium and a host of other types of damages available to those who have been injured.
Many times a wrongdoer or their insurance carrier will try to take advantage of you when you are most vulnerable, before you have had a chance to fully evaluate your medical condition and before you have consulted with an attorney. Insurance adjusters frequently contact those who have been injured through the fault of their insured almost immediately after an accident. Most people are honest and believe if they fully cooperate with and assist the insurance company, the insurance company, in turn, will be helpful to them. Many people don't realize, however, that the insurance company is not there to help you, but rather intends to substantially reduce or even eliminate your right to fair compensation for your injuries to the extent possible. Multi-billion dollar insurance companies have one goal and one goal only: to keep as much of their money as they possibly can and pay as little as possible to you. In fact, the only reason insurance companies contact people injured in an accident is to get information that would weaken or destroy your case.
It is therefore absolutely essential that you hire and experienced personal injury attorney as soon as possible if you have been injured in any type of accident. If you are contacted by a claims adjuster after you have hired an attorney, you should simply give the adjuster your attorney's contact information and terminate the call without answering any further questions. If you are contacted by a claims adjuster before you have had a chance to find a good attorney, ask the insurance company to provide their questions in writing, which you can later give to your attorney.
Your attorney will handle all communications with the insurance company so you can stop the insurance carrier's harassing calls and letters, and will make sure all of your legal rights are protected from the outset.
An experienced personal injury attorney will also closely monitor your medical treatment and make sure you are receiving all the treatment you require in order to quickly and fully recover.
Statute of Limitations
California imposed strict deadlines for filing legal claims for those harmed by the fault of others. In many cases, you must file an your claim no later than six months from the date of injury (date of accrual) or you may be forever barred from pursuing any legal claims, regardless of how serious your injuries may be. Even in the case of catastrophic and permanent injuries, if you miss the applicable deadline to file your claim you will lose your right to any compensation for your injuries.
For this reason, it is critical that you consult with an experienced attorney to immediately determine the filing deadlines for your case so you do not waive your right to recovery.
At Miner & Kelly, we are experts at immediately determining what type of case you have and the exact deadlines that apply to your case and to preserve and pursue all of your legal rights.
Government Liability
It is important to understand that if you have been injured as a result of the fault of a local or state government entity or an employee of a local or state government entity in California the law requires that you file a claim with the correct entity no later than six months after the date of injury. This means if you are injured on a public sidewalk, in or around a public building or on school grounds, or are injured in a car accident with a government employee, your claim must be filed with the proper entity within sixth months of the date of injury, or you may be forever barred from pursuing any legal claims you would have had.
Many government entities provide their own claim forms for this purpose. However, these are often full of "traps" for those inexperienced in public entity law that can later be used to defeat an injured party's legal claims.  One of the biggest mistakes people make is trying to complete public entity claim forms on their own, without the sound advice of a qualified attorney, or claims filed by inexperienced attorneys who simply do not understand the legal nuances involved in drafting and filing public entity claims.
Miner & Kelly specializes in litigating all types of different cases against numerous government entities and have consistently won significant awards for our clients against these entities. Our experience and expertise in this area ensures your legal rights are fully protected and your case diligently pursued to the fullest extent.
Course and Scope of Employment
An experienced attorney such as Miner & Kelly will immediately determine whether your injuries were caused while you or those who caused your injuries were acting in the course and scope of employment at the time of the accident.
Many people erroneously assume that because the person who caused a car accident was driving their own car at the time of the accident, they are solely responsible for your injuries. While this may be true in some cases, it is essential to determine if that person was employed and performing work for his or her employer at the time of the accident.  In such cases, the employer will be vicariously liable for the negligent or wrongful acts of its employee, and therefore responsible for fully compensating you for your injuries caused by its employee.
There is a critical difference between the limited type of insurance coverage a typical individual carries and the commercial insurance policies most companies carry, which generally have much higher limits in order to compensate anyone injured by the fault of its employees. Determination of the all parties who might be responsible for your injuries — including the company or companies who employ those responsible for your injuries — can make the difference between being fully compensated for your injuries and forfeiting many of your important legal rights.
Workers' Compensation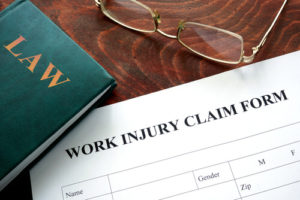 Equally important, if you were acting in the course and scope of employment with your own employer, you are entitled under California law to workers' compensation benefits for any injuries you suffer while on the job, in addition to compensation from the individuals or entities that caused your injuries.
For this reason, it is extremely important that you hire an experienced attorney who is qualified to assist you with your workers' compensation claim and your personal injury claims.
Miner & Kelly has exceptional experience in determining all potential rights to compensation you have — including the compensation to which you are entitled from your own employer for injuries you sustain while on the job. To maximize your recovery from all possible sources, we work closely with a number of premier attorneys who specialize in workers' compensation law and coordinate your WCAB and civil claims arising out of the same accident.
In addition, many people who are injured on the job are simply not aware that they are entitled to additional compensation above and beyond the workers' compensation benefits they receive if their injuries were caused in whole or part by the fault of third parties. For example, many on the job injuries occur when an employee is injured by faulty equipment that may give rise to a product liability case that is pursued while you are collecting workers' compensation benefits for your injuries. The same holds true when you are involved in a motor vehicle accident while you are working that was caused by another driver. If you have been injured while on the job, it is extremely important that you contact an experienced personal injury lawyer right away to determine whether you are entitled to additional compensation above and beyond the benefits available through the workers' compensation system.
Early Investigation and Discovery
The difference between an average and excellent attorney starts with how your attorney handles your case at its early stages. An experienced attorney will immediately begin a diligent investigation of all aspects of your case, including detailed witness interviews, preservation and examination of important evidence, hiring an expert accident reconstruction specialist to gather and compile critical data concerning how the accident occurred and the various forces involved in the accident, arranging and conducting site inspections or inspections of relevant equipment, conducting thorough discovery with the opposing party, taking depositions and numerous other essential matters to build your case.
What distinguishes Miner & Kelly from most other firms is the manner in which we aggressively and diligently investigate all cases and gather all relevant evidence from the very beginning. Not only does this ensure all essential evidence is preserved and protected for future use, but it also preserves critical witness statements while those witnesses are readily available and their memories of the incident are fresh. Witnesses' memories fade over time, rendering witnesses' recollections less reliable as time goes on.
Litigation Strategy
Early determination of all relevant facts early on not only helps us establish liability issues early on in your case, it also substantially increases the probability an insurance company will want to settle your case for full value earlier, rather than later.
It is important to understand that a wrongdoer or their insurance company can only be compelled to pay you compensation by a jury at trial. However, because of our superior preparation and case management efforts, we settle almost all of our clients' cases before they go to trial, even though there is no legal requirement that an insurance company settle at any point during the case. This is because we are able to establish liability early on through our efforts, which convinces a wrongdoer or their insurance company that it is in their best interest to settle your case rather than take their chances defending the case at trial. Insurance companies frequently take advantage of less experienced attorneys' lack of preparation or lack of experience to offer extremely low settlement amounts or nothing at all if the insurance company believes it will prevail at trial.
At Miner & Kelly this simply does not happen because of the way we handle each of our cases. In fact, in the hands of our experienced attorneys, there is an excellent chance your case could be won well in advance of trial, soon after your medical care and treatment and your medical condition has stabilized. This is true even if you or a loved suffered catastrophic or permanent injuries. With the proper handling of your case from the outset, you will receive maximum compensation for your injuries while avoiding the stress, time and expense of a jury trial.
In the event a wrongdoer or their insurance company is unwilling to settle despite the evidence against them, our experienced trial team has the expertise, skill and knowledge to try your case to verdict whenever necessary.
Traffic Collision Reports
Many of our clients involved in accidents complain that law enforcement officers who investigate their accident and draft a Traffic Collision Report often get the cause of the accident wrong. Unless an officer personally witnesses an accident, he or she must rely on personal observations, physical evidence and witness statements to render an opinion regarding fault. Often times the statements of the drivers of the drivers involved and the witnesses contradict each other, making the actual cause of the accident difficult if not impossible to determine and requiring the office to essentially guess at who or what may have caused the accident and who is at fault.
An experienced attorney understands the shortcomings of Traffic Collision Reports and will rely instead on a thorough investigation of the accident conducted by highly skilled accident reconstruction experts, engineers and other experts who, through scientific evidence, can determine the precise cause of the accident.
At Miner & Kelly, we have won many cases for clients who originally came to us with Traffic Collision Reports that attributed the cause of the accident to their own negligence rather than the other driver. With the experience, knowledge and proper investigation, we were able to prove that the other driver was actually at fault even though the Traffic Collision Report said otherwise and ultimately obtain maximum recovery for our clients.
It is also important to understand that California utilizes a "comparative fault" system to determine compensation for those injured in an accident based on the percentage of fault attributed to each party. This means that even if you are partially at fault for an accident you are still entitled to compensation in most cases, which may be reduced depending on your percentage of fault. Other factors often not identified in Traffic Collision Reports such as the failure of some component part on a vehicle such as faulty brakes or steering or tire blowout due to manufacturing defects may have ultimately caused an accident, regardless of the cause initially identified in the report.
Law and Motion
One of the most critical tools an experienced attorney has is the ability to write and respond to the numerous motions filed with the court during the course of litigation. In fact, many cases are won or lost based entirely upon legal arguments in papers that are decided by a judge instead of a jury. Successful law and motion requires expert legal research to properly interpret recent court decisions and the legal reasoning behind these decisions. It also requires cutting edge arguments that are accurate, persuasive and convincing. Many attorneys simply overlook the importance of law and motion and, as a result, end up compromising their clients' cases for far less than they should receive or even losing their cases altogether before their cases even get to trial.
At Miner & Kelly, we pride ourselves on having one of the premier law and motion departments in California with an outstanding record of prevailing on virtually every motion we have filed and opposed. What this means for our clients is that no matter how hard a defendant fights to dismiss your case, or withholds evidence essential to your case, our superior law and motion department is able to defeat their efforts and ultimately obtain maximum compensation for you.
Trial Strategy
Insurance companies are constantly evolving and adapting their strategies to minimize or entirely defeat claims they are responsible for paying.
Over the last decade insurance companies have adopted new trial strategies that are particularly onerous and put injured parties at substantial risk of recovering very little or nothing at all in the hands of an inexperienced attorney.  Recent tactics include using biomechanical engineers as a mean to introduce "junk science" at trial to:
Relying on irrelevant and misinterpreted statistical data from crash tests and other scientific studies to argue the forces involved in a particular accident could not have caused the injuries that are claimed;
Relying on irrelevant and misinterpreted statistical data from crash tests and other scientific studies to argue a person could not suffer any in lower speed accidents, despite undisputed medical evidence that serious injuries were in fact caused during the accident;
Relying on irrelevant and misinterpreted statistical data from crash tests and other scientific studies invade the exclusive purview of treating physicians and medical experts to improperly render "medical opinions" and cast doubt on the credibility of the plaintiff and the plaintiff's witnesses and evidence.
Over the years insurance companies have mastered the strategy of using these biomechanical engineers to entirely circumvent the rules of evidence for the sole purpose of using "junk science" or even non-existent "evidence" to undermine and, if possible, destroy an injured person's chances of receiving fair compensation for their injuries.  Unfortunately, insurance companies has become so proficient at presenting this junk science at trial that they have managed to fool juries and even judges into believing them, ultimately ruining many injured parties' opportunity to recover for their injuries, even though they were entitled to compensation.
Miner & Kelly has been a pioneer in California at taking on big insurance companies and has mastered its ability to defeat the insurance companies' attempts to introduce "junk science" at trial attempting to substantially diminish or defeat our clients' cases. Through pre-trial motions and hearings Miner & Kelly has consistently prevented insurance companies from using biomechanical engineers to introduce improper "evidence" to confuse juries and cast doubt on the credibility of our clients' cases. What this means for you is that you is you have your day in court with the jury considering only evidence that is relevant and properly admitted, while avoiding underhanded tactics used by insurance companies to confuse the issues and potentially damage your case.
Uninsured/ Underinsured (UM/UIM) Motorist Coverage
An astounding number of car accidents are caused by drivers who carry no insurance at all, despite California law that requires every driver to carry at least the minimum amount of insurance. If you are injured by an uninsured driver, you own insurance carrier becomes the only source of insurance available to compensate you for your injuries. However, getting your own insurance carrier to pay for your injuries can be as contentious and difficult as it is to receive fair compensation from another driver's insurance carrier. In order to receive full and fair compensation when you are injured by an uninsured driver, there are many legal and procedural hurdles to overcome that only an attorney experienced in uninsured motorist cases can handle.
Get Started with your CaseCall Us at (916) 325-9010
The same holds true for underinsured motorist cases. Very often the cost to treat an injured motorist's injuries far exceed the policy limits of the driver who caused those injuries. If this occurs, you must file a claim with your own insurance carrier to make up the deficit with your own underinsured motorist coverage. However, there are many legal and procedural conditions that have to be met before you would be entitled to any compensation from your own insurance carrier. This again requires the skill and expertise of an attorney who specializes in and is intimately familiar with this complex area of law.
At Miner & Kelly, we have successfully handled hundreds of uninsured and underinsured motorist cases for our clients, ensuring our clients maximize their recoveries and receive full compensation for their injuries, often from multiple insurance carriers at the same time.