Why Hire Us?
50 years of combined litigation experience
We only get paid when we WIN your case
Our personal attention to YOUR case distinguishes us from our competitors
When it comes to fighting insurance companies, you cannot afford to hire inexperienced attorneys
Learn More
What Clients Say About Us
"My eight year old daughter was attacked and bitten on the face by a dog while attending her first sleepover. She had horrible scars on her face and it was a very emotional time for me. Mike and Loyal not only took over the case as lawyers but they were there for me and my daughter through all of the doctors' appointments, crying sessions and throughout the pendency of the litigation."

– Rebecca McDougal
View More
Sacramento Negligence Lawyer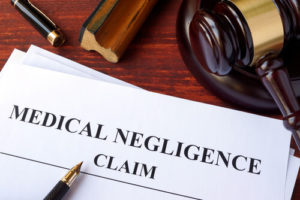 Negligence is the failure to use reasonable care to prevent harm to oneself or to others. A person can be negligent by acting or by failing to act and is negligent if he or she does something that a reasonably careful person would not do in the same situation or fails to do something that a reasonably careful person would do in the same situation.
California Civil Code section 1714(a) codifies "negligence" as follows: "Everyone is responsible, not only for the result of his or her willful acts, but also for an injury occasioned to another by his or her want of ordinary care or skill in the management of his or her property or person, except so far as the latter has, willfully or by want of ordinary care, brought the injury upon himself or herself."
The types of cases involving negligence are almost endless, and range from traffic accidents to slips and falls to construction accidents to product defect cases to virtually every other conceivable situation in which one person is injured as a result of the careless acts or omissions of another.
The elements of a cause of action for negligence are well established. They are (a) a legal duty to use due care; (b) a breach of such legal duty; (c) proximate or legal causation; and (d) resulting damages. In order to prevail in a negligence case, the person injured by the fault of another must prove all of these elements.
A person's or entity's negligent conduct is a legal cause of harm to another if that conduct is a substantial factor in bringing about the harm and there is no rule of law relieving the that person or entity from liability for that harm.
Determining Duty
While most people and business entities owe a duty of care in whatever activities they are engaged in at the time, there are some extremely important legal exceptions to this general rule that can absolve an individual or entity of any duty at all under certain circumstances.
Under certain circumstances, a duty may arise as a result of a special relationship between one person and another, such as a teacher and student, parent and child, etc.
In some cases there may be special duties imposed on a person or entity to take special care to protect another, such as that between a the driver of a bus (a "common carrier") and his or her passengers, as well as certain professionals who have a 'fiduciary duty" to their clients that requires them to take additional care above and beyond that imposed upon a non-fiduciary.
It is extremely important that you consult with an experienced negligence attorney who can properly determine the correct standard of care and the type of duty applicable to your particular circumstances. In many cases, if you fail to include the basis for a wrongdoer's duty (i.e., the correct standard of care applicable to each defendant) you could end up losing your case as a result of deficient pleadings. Only a highly qualified attorney such as Miner & Kelly can properly make this determination and properly plead the correct standard to properly preserve all of your legal rights.
Foreseeability
There are a number of factors courts consider when determining whether a defendant in a negligence case owed a duty to the injured party.
One of the primary factors the court will look at is the foreseeability of harm to the plaintiff, which means the court will look to see if under the circumstances the defendant could foresee a possible risk of injury to the plaintiff when undertaking a particular activity. A court may decide that the duty was owed to the plaintiff because the defendant should have foreseen that their actions would create an unreasonable risk of injury.
However, in some cases, the court may find that a defendant could not have reasonably foreseen the risk involved with their conduct, and therefore owed no duty the plaintiff. For example, if the court finds that another person or entity was the direct cause of the plaintiff's injuries, the relationship between defendant and plaintiff was remote and the defendant could not necessarily have foreseen the particular accident or injury resulting from his or conduct, you may be precluded from pursing a case against that defendant.
The determination of duty and liability can be extremely complex and requires the assistance of a highly skilled and experienced attorney to make sure you don't waive or forfeit any of your legal right if you've been injured by the fault of another.
Causation
In any negligence case, the plaintiff must prove that the defendant's negligent conduct was a substantial factor in causing the plaintiff's injuries. In many negligence cases the negligence of more than one defendant causes or contributes to the accident. In such cases more than one defendant may be liable to the plaintiff for his or her injuries.
It is also common for a plaintiff who is injured in an accident to have one or more preexisting injuries or physical conditions that may or may not have been aggravated in an accident. Insurance companies will always argue that the inured party is not entitled to any compensation for any preexisting injuries or conditions they may have suffered from prior to an accident, even if those preexisting injuries or conditions were aggravated as a result of the accident.
To get the compensation you deserve for all of your injuries, you need an experienced attorney who works with a team of medical experts to maximize your recovery caused by the negligence of another.
At Miner & Kelly, we have decades of experience handling all types of cases involving almost every conceivable type of injury, from relatively minor injuries that take just weeks to resolve to catastrophic brain injuries that are severe and permanent in nature.
Damages
The damages available to an injured party in a negligence case fall into two categories called economic damages and noneconomic damages.
Economic damages include past and future medical expenses, loss of earning capacity, loss of income and benefits, damage or destruction of property, loss of ability to provide household service, out of pocket expenses and a host of other items that have a monetary value.
Get Started with your CaseCall Us at (916) 325-9010
Noneconomic damages include physical pain, mental suffering, emotional distress, loss of consortium, wrongful death and many other issues attributable to the accident that do not have a specific dollar amount attached to them.
Many of the damages mentioned above require the testimony of highly qualified medical and financial experts to establish.
At Miner & Kelly, we are imminently qualified to determine and prove all damages available to you so you are fully and fairly compensated by all responsible parties for all of your economic and noneconomic damages.