Why Hire Us?
50 years of combined litigation experience
We only get paid when we WIN your case
Our personal attention to YOUR case distinguishes us from our competitors
When it comes to fighting insurance companies, you cannot afford to hire inexperienced attorneys
Learn More
What Clients Say About Us
"I was in a car accident while on the job. The impact was so hard I sustained a severe head injury. Miner & Kelly represented me in my third party case and assisted me in my Workers' Compensation case. We were able to resolve the cases for one million dollars. I would highly recommend the law firm of Miner & Kelly."

– Don Childs
View More
Attorney Loyal A. Miner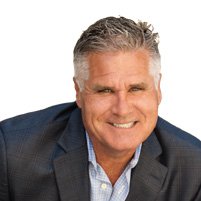 Loyal attended Pleasant Valley High School in Chico, California, where he graduated in 1980. After high school, he attended Butte College, where he began his outstanding football career as a linebacker for the Roadrunners. After completing junior college, he transferred to UC Davis. At UC Davis, Loyal was a member of the 1982 Aggies football team that went to the NCAA Division II National Championship game in Texas. During his football career he won the Jim Fernier award for outstanding junior college transfer and the Bob Oliver Award for Unsung Hero. In 2005, Loyal was inducted into the Butte College Athletics Hall of Fame for his outstanding contributions to the football program.
Upon graduation from UC Davis, Loyal attended Willamette University College of Law, where he graduated in 1989. After law school, Loyal worked for a law firm doing insurance defense work. Loyal opened his own practice a few years later, focused on personal injury cases, then he and Mike formed their current firm in 2003.
Get Started with your CaseCall Us at (916) 325-9010
In addition to focusing on the firm's personal injury practice, Loyal also practices criminal law and has handled a broad range of criminal matters over the years, ranging from misdemeanors to felonies.
In his personal time, Loyal is a wine enthusiast. In 2006, Loyal established his own winery, Miner's Leap, which produces a variety of California wines, including a Cabernet Sauvignon, Bordeaux, Primativo and Albarino.