Why Hire Us?
50 years of combined litigation experience
We only get paid when we WIN your case
Our personal attention to YOUR case distinguishes us from our competitors
When it comes to fighting insurance companies, you cannot afford to hire inexperienced attorneys
Learn More
What Clients Say About Us
"A family friend recommended Mike when I was involved in a bad motor vehicle accident. Mike took my case as a lawyer and we resolved it as good friends. He was able to get the third-party insurance policy limits and then was able to recover a half million dollars using my own policy under my underinsured motorist coverage. I highly recommend Miner & Kelly."

– Steve May
View More
Sacramento Insurance Bad Faith Lawyer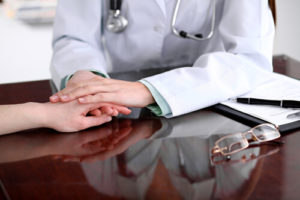 There is an implied covenant of good faith and fair dealing in every contract, requiring that neither party do anything that will injure the right of the other party to receive the benefits of the agreement.
When an insurer unreasonably, or without proper cause, withholds a payment or denies a payment that is due under the policy, the insurer has not only breached the contract, but is subject to the tort of bad faith.
An insurance company has a duty to 1) investigate the pertinent matters thoroughly, impartially, and promptly; 2) to communicate honestly and promptly with the policyholder as the claim is processed; 3) to make timely decisions about the claim; and 4) to explain clearly and forthrightly the bases on which the carrier premised its decision.
To fulfill its obligations and duties under the implied covenant of good faith and fair dealing, the insurance carrier is required to fully inform an insured of his or her rights and obligations under a policy, give at least as much consideration to the insured under a policy as it gives to its own interests, not act in a manner, unreasonably or without proper cause, that deprives the insured of the benefits of the policy, to refrain from failing or refusing to pay or delay paying benefits due under the policy, to conduct a full, fair and thorough investigation of all bases of the claim, to diligently search for and consider all evidence that supports coverage of the claimed loss, to accept a reasonable demand within policy limits, and to defend and indemnify the insured if applicable.
The most common examples of unreasonable conduct on the part of insurance carriers are denial of coverage, withholding of benefits, delay in payment of benefits, improper investigation, misrepresenting coverage, refusal to settle claims against the insured, and refusal to provide a defense to the insured.
Punitive damages, as well as attorney fees, are frequently available if the plaintiff can prove an insurance carrier denied coverage or in some other way acted improperly in the handling of an insurance claim.
Get Started with your CaseCall Us at (916) 325-9010
Insurance companies fight hard to keep as much as their money as they can while paying as little as possible on insurance claims. They frequently cross ethical and legal lines in order to accomplish this. Insurance bad faith cases can be extremely complex and contentious and require the skill, knowledge and experience to aggressively and successfully pursuing insurance bad faith cases. You need the experience and skill Miner & Kelly brings to bear when it comes to litigating insurance bad cases on behalf of our clients.
In our most recent bad faith case, Miner & Kelly won a $4 million award against one of the nation's largest insurance carriers after it refused to pay workers' compensation benefits to an independent contractor who suffered serious injuries in a car accident while on the job.