Why Hire Us?
50 years of combined litigation experience
We only get paid when we WIN your case
Our personal attention to YOUR case distinguishes us from our competitors
When it comes to fighting insurance companies, you cannot afford to hire inexperienced attorneys
Learn More
What Clients Say About Us
"I was in a rear-end car accident while on the job. Workers' Compensation did little to assist me in getting the appropriate medical care. Mike and Loyal took my case and believed in me. Even when Workers' Compensation didn't want to help me, Mike and Loyal financed a back surgery for me, got me back on my feet and got my life back for me."

– Tony Surita
View More
Sacramento Industrial Accident Lawyer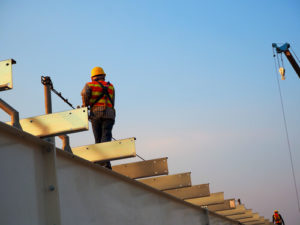 Workplace accidents happen every day. In California, every employer is required to carry workers' compensation insurance that covers employees in the event they suffer on-the-job injuries. California workers' compensation system is a no fault system that provides the injured worker with medical benefits, compensation for lost wages and vocational rehabilitation. The only requirement to be eligible for workers' compensation benefits is that the injury occurred during the course and scope of employment. The injured worker does not have to show that the employer was negligent in order to receive workers' compensation benefits. Workers compensation is generally the exclusive remedy against an employer, with several exceptions to that rule depending on specific circumstances.
The trade off for this no-fault system compensation system is that an injured worker is not entitled to seek and collect additional compensation from his or her employer for pain and suffering, loss of enjoyment of life and other damages that are not available through workers' compensation.
Although workers' compensation is generally the exclusive remedy against an injured worker's employer, this rule does not apply in cases where the employer has failed to purchase required workers' compensation insurance that covers its employees. In such cases, the inured employee may sue his or her employer in superior court and is entitled to seek and collect compensation that is not limited by the workers' compensation system.
In any work-related accident, it is important to understand that an injured worker may have a separate action against a third party, in addition to and outside of the workers' compensation system. For example, if you are injured in a motor vehicle accident caused by the negligence of another driver while you are in the course and scope of your employment, you would be entitled to both workers' compensation benefits and additional compensation from the negligent driver's insurance company. Similarly, if you if you are injured at work as a result of a defective product, you are entitled to workers' compensation benefits and potential compensation from the manufacturer or distributor of that product.
Get Started with your CaseCall Us at (916) 325-9010
It is also very important to understand if you do have a workers' compensation case and third party case that arise out of the same work-related accident that you retain an attorney who fully understands both jurisdictions to maximize your recovery. This is necessary because the workers' compensation carrier will have lien and credit rights that will affect your overall settlement. Without an experienced attorney representing you who fully understands the complexities of both jurisdictions, you may end up receiving far less compensation than you are entitled to.
At Miner & Kelly, we have represented thousands of individuals who were hurt in industrial accidents caused by third parties. We have developed the experience necessary to maximize recovery both your workers' compensation case and third party case.